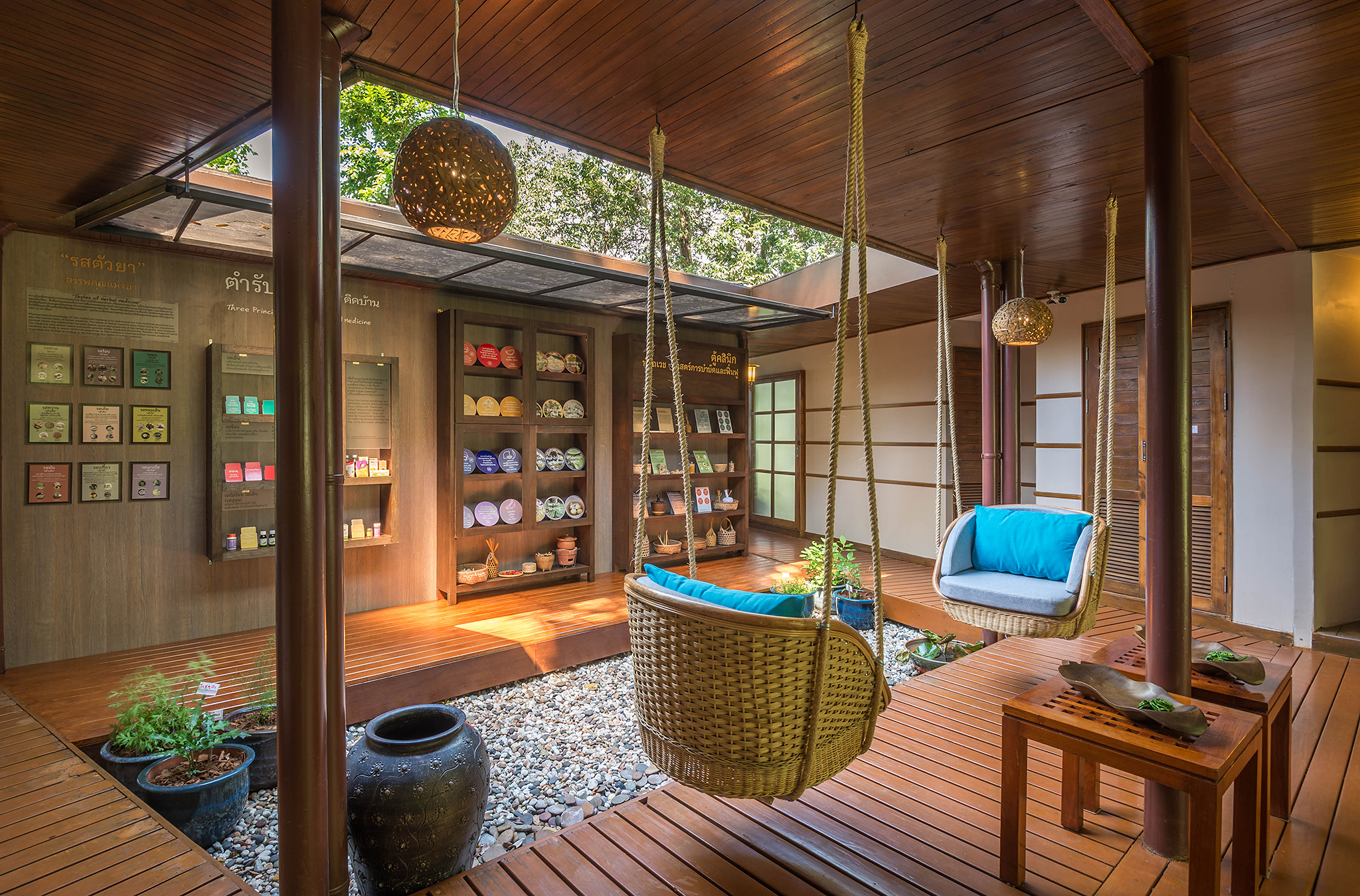 MEDICINAL FOOD
Thai recipe is crafted to suit the different climate of each local region. In general,Thai food flavor is hot and spicy in accordance to the year-round weather that rotate between hot and windy condition. Thai people also know how to select the food that suits body elements, weather condition, age, time and the unity with the nature.

At Arokaya Pakasai Wellness, we select organic ingredients from the source that promote farming style which our Mother Earth. We season our local cuisine well to maintain a balance of body elements with medicinal food dishes.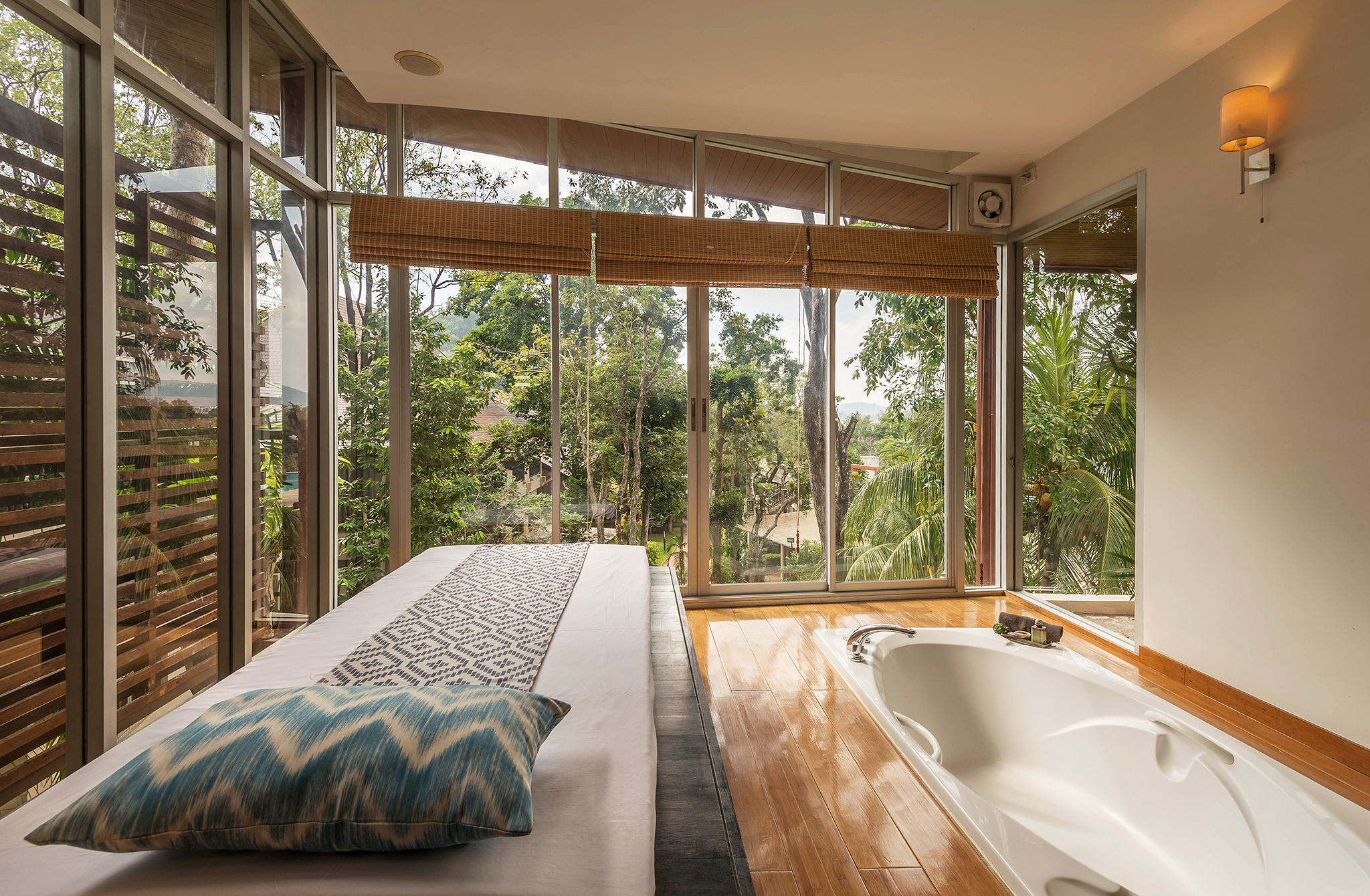 THERAPEUTIC MASSAGE, SCIENCE OF
THERAPY AND HEALTH RESTORATION
Remedy by therapeutic massage such as osteopathy massage, herbal compress and oil massage is to stimulate blood circulation, muscle stretch and relaxation, reduction of inflammation. It is also a remedy or cure for the origin of these symptoms.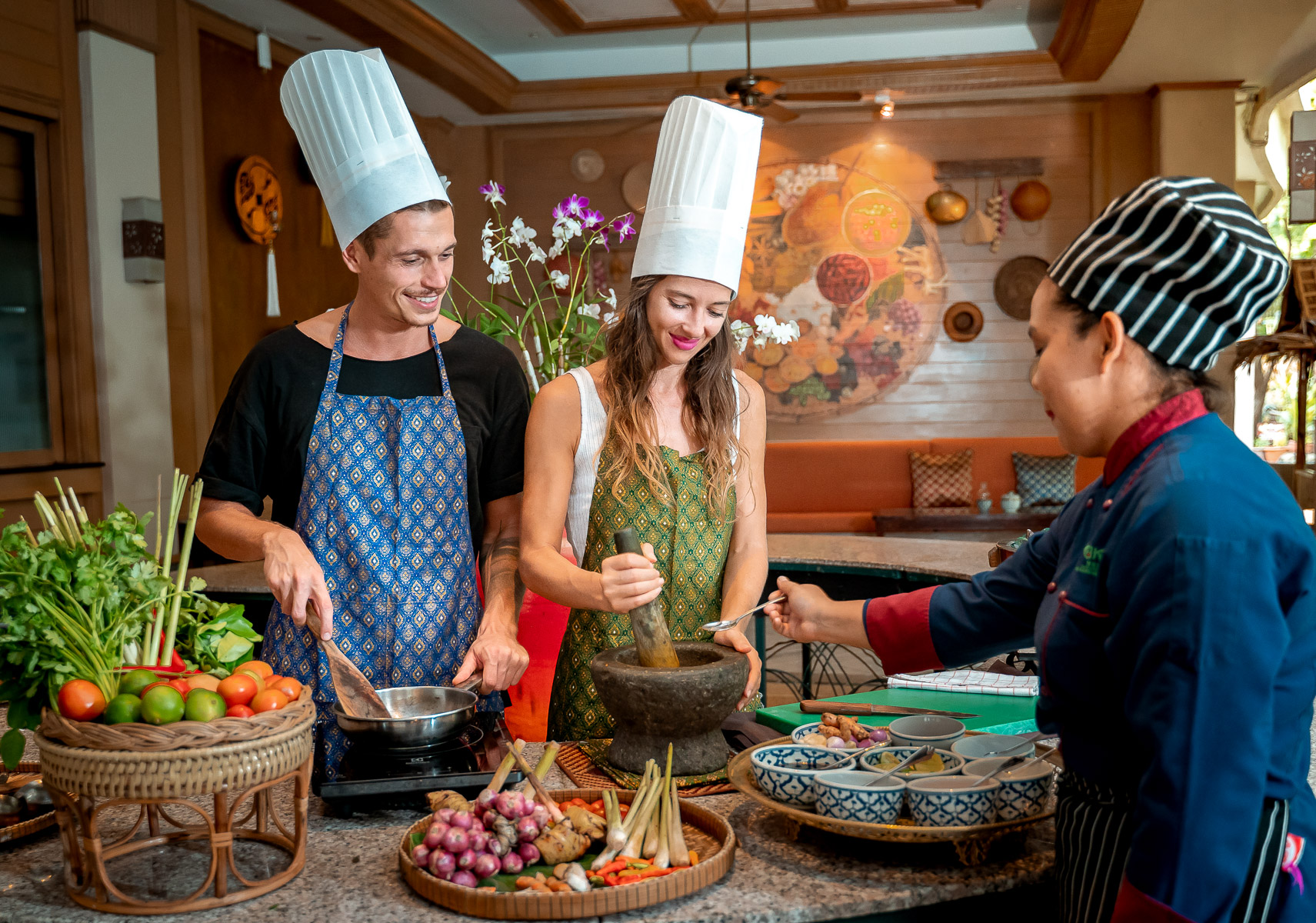 NATURE AS A HOME
Cooking class
Thai cuisine is well-known for utilizing variety of herb and spice which is the traditional intellect to prepare cuisine that balancing a body's elements in accordance with the local weather condition. Southern dishes are hot and spicy in order to warm a body as per its tropical and rainy climate. Learning the benefit of Thai herb through our cooking class is an open door to create a new experience for you to adjust your nutrition routine to health sustainability.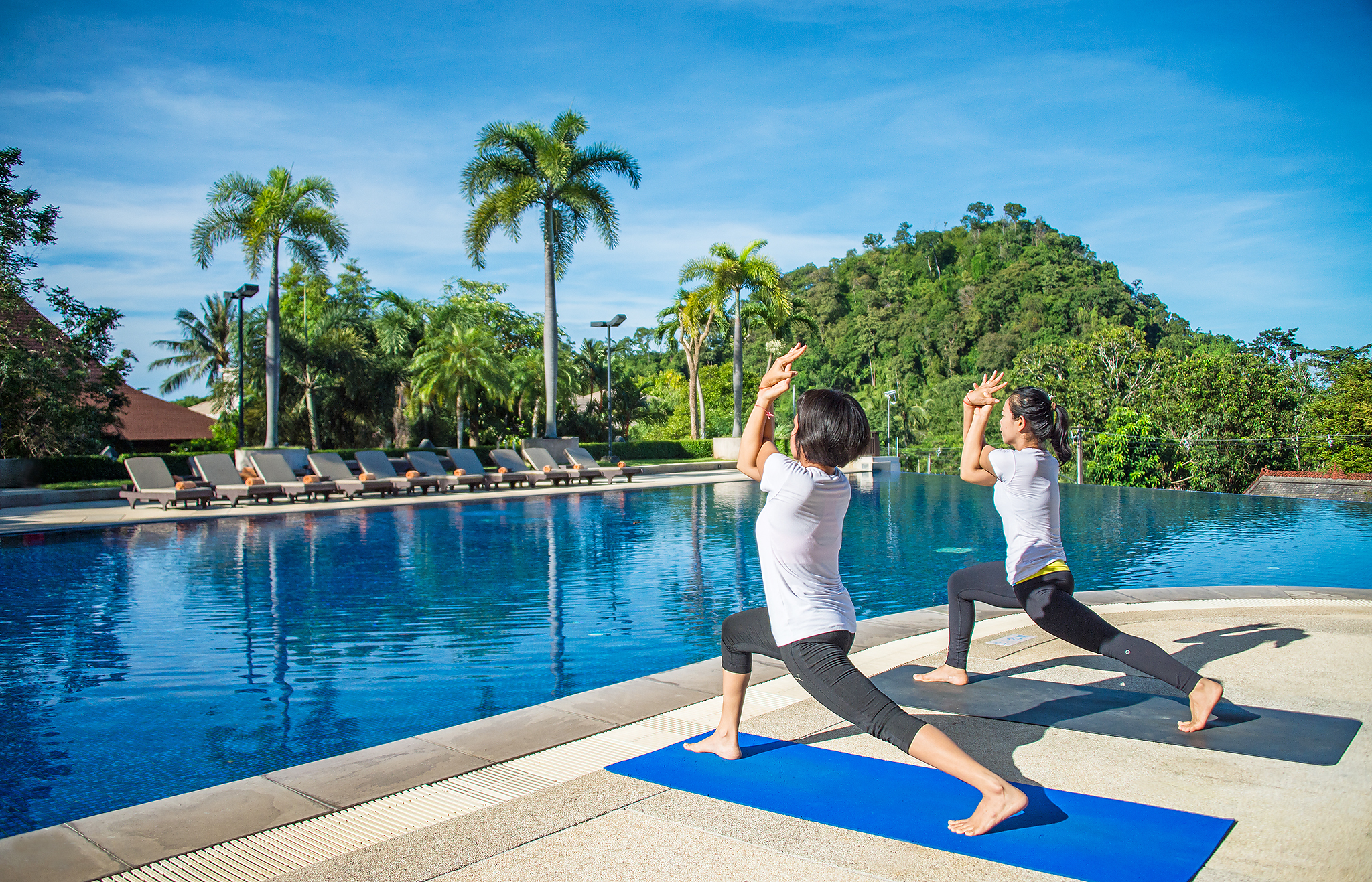 Yoga
Yoga helps to fortify the strength of your muscle, to relax the tension of your muscle, to balance your hormone through the combination of these three activities which are slow body movement, harmonizing your breath with body movement and mind peacefulness which moving your body.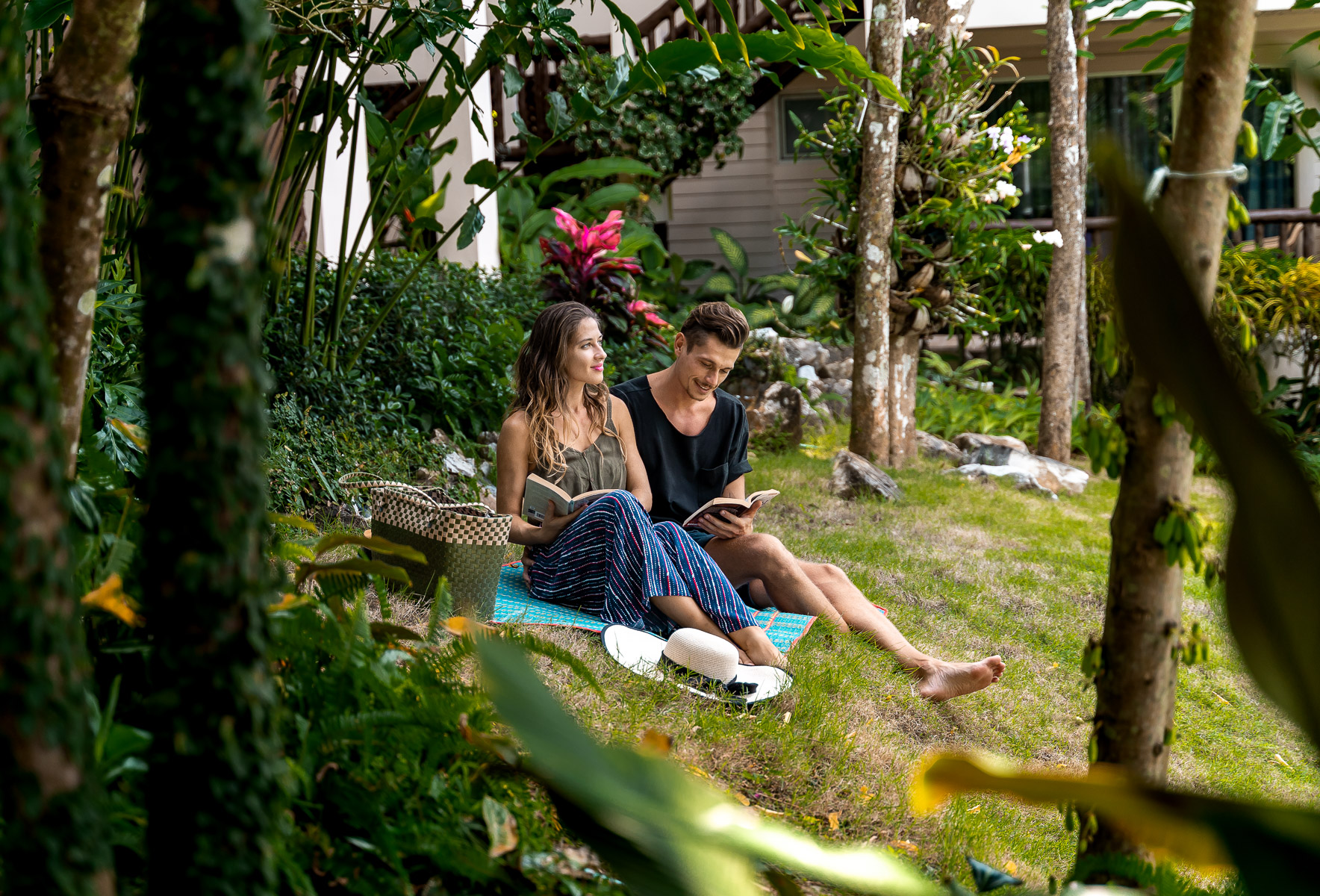 Organic farm visit with Kayak program
Visit organic farm and taste the fresh produce from the farm including a cozy picnic meal amidst the natural setting. Paddle a kayak in a clear-water canal with the natural wonder of upwelling from the underwater cave. It is the source of the water that becomes a main source of fresh water in Nongtalae and Aonang area.